this is what most tumblrs look like to me
just replace the flying toaster with realitytvshow gifs
a quick drawing over breakfast. i love animal ears as an accessory, but headbands make my scalp hurt? way back when i had short hair (similar to anne hathaway's current do), i wore lots of blair waldorf headbands and would go to bed most nights with a splitting headache. now i just like drawing them - much less painful. x
a little illustration i did today. i don't have my ears pierced but i just love these givenchy earrings x
when i saw swifty at an event in LA, i couldn't help but think of oblina from one of the most underrated cartoons of my childhood - ahh! real monsters
seriously great show.

here's taylor wearing a dress by kate spade and non-descript-but-most-likely-expensive black (shudder) kitten heels. 

still trying to work one in about kim kardashian looking like every gross video game boss i've ever encountered.
chris and i did a bit of city walking and tree climbing today, in between long assassins creed 3 sessions. the only problem is, after playing for so long, we just want to climb everything. 

wearing jonathan saunders for topshop tee, rag & bone skinny jeans, adidas sneakers, jack london jacket

photos by chris
xx 
i've been perusing pinterest. seeing as i do most of my shopping online, i've started building a sort of virtual wardrobe…coming to terms with the fact that it will never compare to cher hororwitz's.
one day.

no iphone app really does the job, and i've tried them all - even the ones that cost money! i know. i'm still clinging onto that hope that a woman will build it someday.
maybe i'll make one and chris can bank roll it. another hope to cling to. 
meanwhile he is bank rolling my life so i can't really complain. not that i am!

bye for now, from auckland!
xx 
blue on blue
polka dot nails by my friend Gundeep (@gundeeptrouble on instagram and twitter - some gems to be found on both!) and a blueberry macaron from a cute cafe on church st in Richmond, called La Belle Miette. delicious!
http://instagr.am/p/RfAcR9PJtt/
the place that we currently live in has a beautiful view of richmond hill and the city. i'll be sad to leave it, but i know that auckland scenery is a fine trade-off. we're counting down the days til our big move across the tasman sea. before we go, i'm trying to soak up as much of melbourne as i can, seeing friends and family for breakfasts, lunches and dinners every day.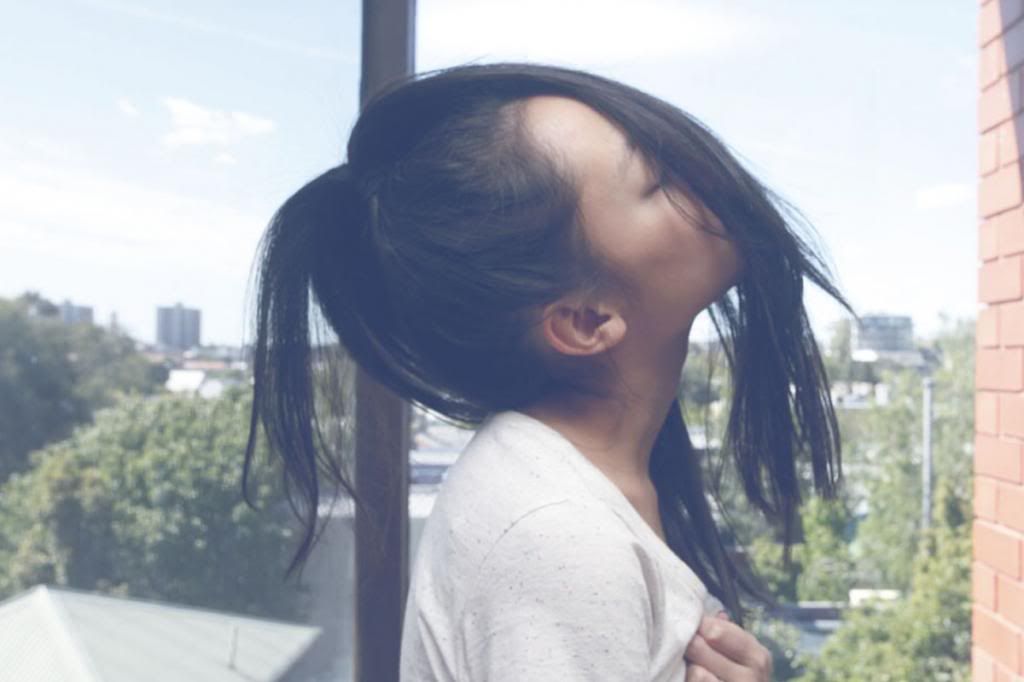 thankfully i had some time to breathe amidst the chaos to model my new benah cuff that i just bought online. the skirt is something i got at a gorman office sample sale (i'm going to miss those most of all!) and the speckle tee is one of many new arrivals to the gorman store.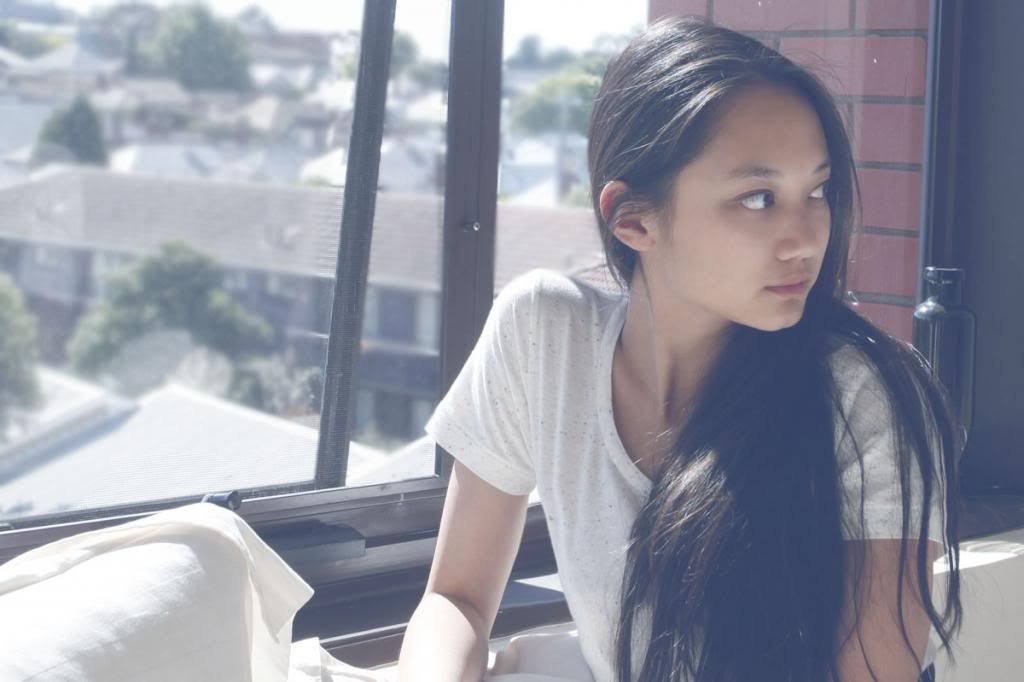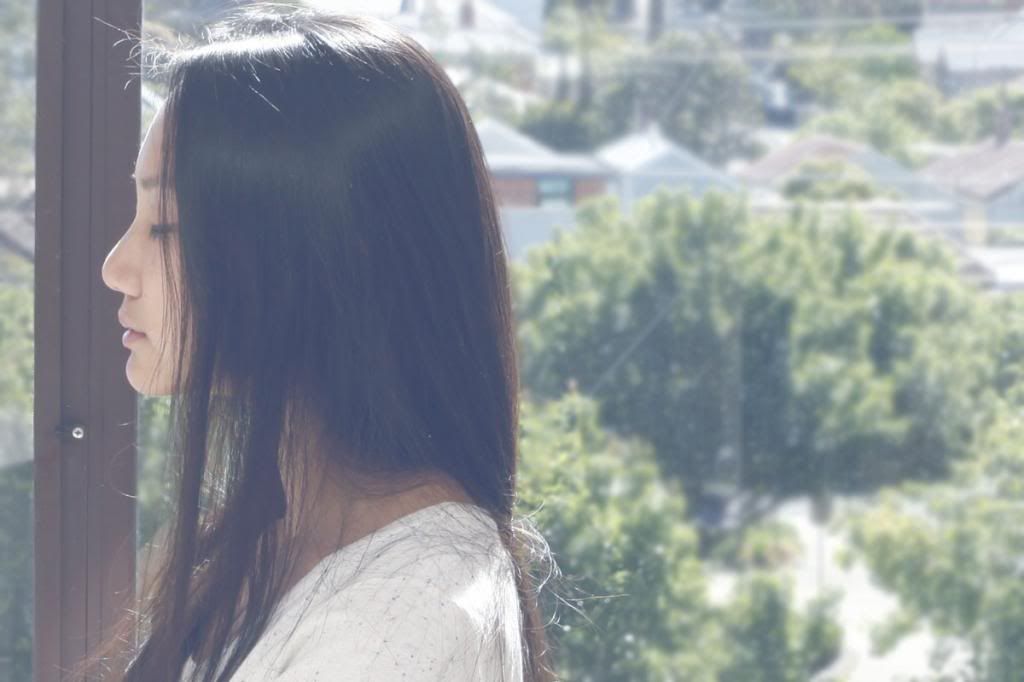 10 minutes later and i was back to frantically packing a box that has since been labelled "random shit".
that'll bite us in the ass later.

xx 
gorman speckle tee, no-name skirt from japan, benah cuff